// Croeso! // Welcome!
When you book Martyn Rowlands he will give you:
A massive range of material from rock, pop, folk, soul etc...from the 60's right up to the present day, including all the party classics and any special request you have! Value for money because he will take care of the whole evening's music. He'll happily play either 2x45 minutes or 3x30 minute sets, or can be more time depending on what type of gig it is. Unlike some bands, he does not charge a fee to learn and perform your first dance song.
Singer/Songwriter
Martyn has composed and produced 4 Welsh CD's the first - "Dim troi 'nol" in 2008 and "Dim byd i'w golli" in 2010 his recent 5 song ep - "Mewn i'r Goleuni" was released just before Xmas 2013 which has been very successful on Welsh Radio and T.V. His English version of ep - 'Into the light' is out to purchase in all the top media sites e.g i-tunes, spotify etc..since June 2014. And his latest release was a charity song called - 'Free again' that he wrote about someone overcoming Cancer and decided to donate all the money from online downloads to 'Cancer research UK' this song has been available to download off most the media sites since February 21st. He is currently working on his 1st English pop/rock/folk album due to be released in late 2015 - 'Onwards and upwards' as well as another Welsh ep - 'Dros y gorwel'. Many of the songs from his album's and ep's are included in his live sets, amongst many other classic hits.
Free disco...
A totally free disco to keep the party in full swing, before, inbetween and after the live sets. A fantastic sound and lighting system to create the right atmosphere. Fully P.A.T test certificated and carries over £3 million worth of Public Liability Insurance.
He will set up quickly and discretely and work around your schedule, to fit in seamlessly with the timings of your event. He has experience to create that perfect party feel good factor, to make your party, wedding or special event a night to remember. Professional, punctual, polite and well dressed.
1st Class customer service
When you hire Martyn Rowlands you will deal with the same person from the 1st point of contact to the day of your event ensuring 1 to 1, first class customer service from start to finish. He is very pleased to be able to offer this highly effective, exclusive and popular personal service to his customers.
Planning
The above breakdown of events is provided just as an example of a typical evenings running order. Working closely with clients, Martyn can make sure that you get exactly what you want on your special day. With prior planning and consultation, Martyn Rowlands will work to your schedule, timings and arrangements to make sure that your evenings entertainment runs to plan, on time and is a night to remember!

Martyn was briliant at the Vaynol Arms in Nant Peris, well worth it.


- Eirian Wyn Roberts - Nant Peris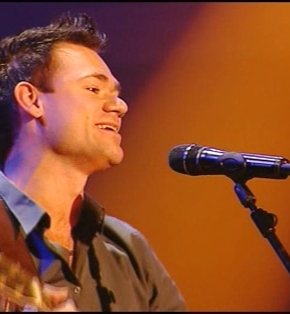 // YouTube